ARCHIVES 2009


Merry Christmas and Happy New Year !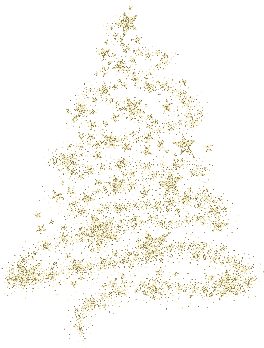 ---
All our kittens have loving homes.
We wish them and new owners all the best in future !

PL*Almira Lenox together with his new mommy :)
Thank you so much for all photos :)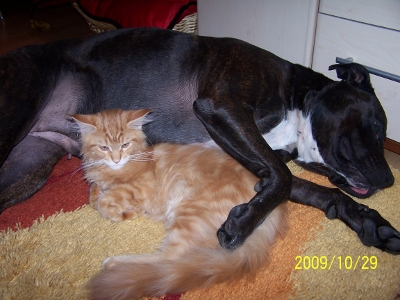 ---
New photos of our babies ...
Please come in :)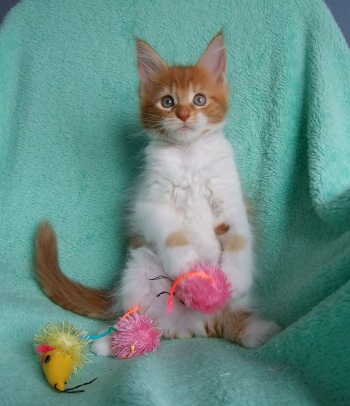 ---
27th of June Jessi & Mister became parents :)

Visit our ,,BABIES" site and feel free to contact us
---
Welcome our long waiting ,,silver princess" :)
More soon ...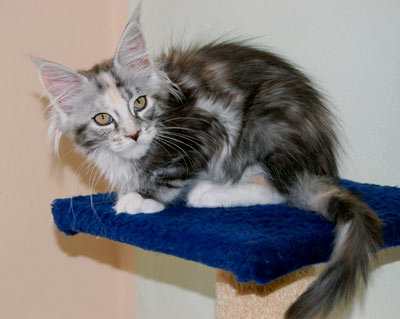 ---

23rd of May - FIFe Show in Erkner/ Berlin, DE

We spent there only one, but very nice day :)

Our boy Starmaker's Mandolin Rain got next CACS title, BIV and Nom BIS
Thank you all friends for great time!
---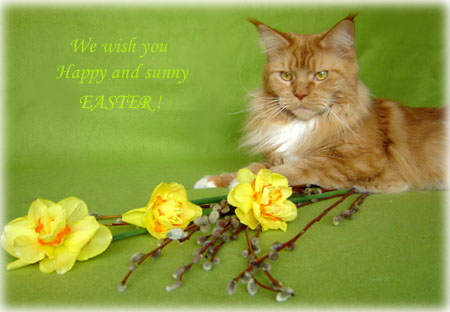 ---

04 - 05 April we spent nice time on FIFe Show in Weinbohla/ Dresden, DE

Jessi got: CAGCIB, BIV and she became Grand Inter.Champion
Mister got: CAGCIB, BIV, Nom BIS and she became Grand Inter. Champion
Second day both our Coonies got: CACS
---
03rd April - Second birthday of Mandolin Rain !
Happy birthday our dearest Mister :-)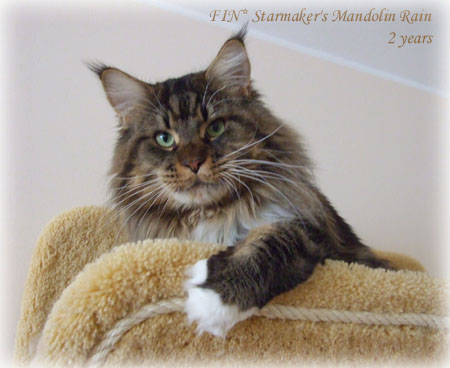 ---
10th February 2009
Our beloved Arina has 10 years ! :)))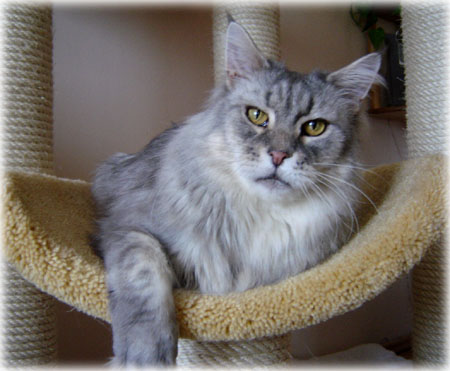 ---
PL* Almira K' Pax of IsDaWa in his new home ... :)
Thank you sooooo much dear Ella for new photos and big love to our baby !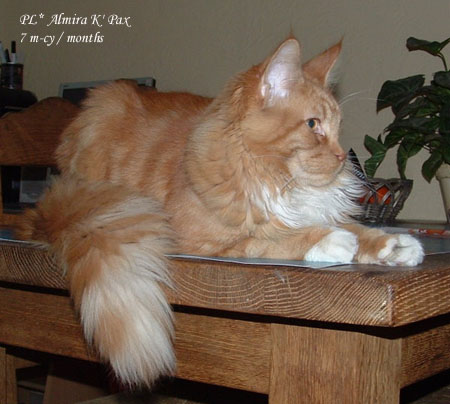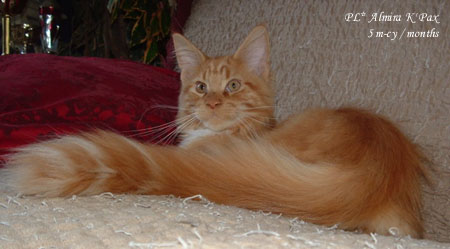 ---
---